I use Exchange at work for calendaring. I also use terminal-mode emacsclient when I'm logged in from another machine. In that scenario I can't easily open a web browser to use Outlook Web Access. It annoyed me that I couldn't check my schedule from within a terminal Emacs session. Thus, I did the only sensible thing and implemented full Exchange Web Services API support for Emacs.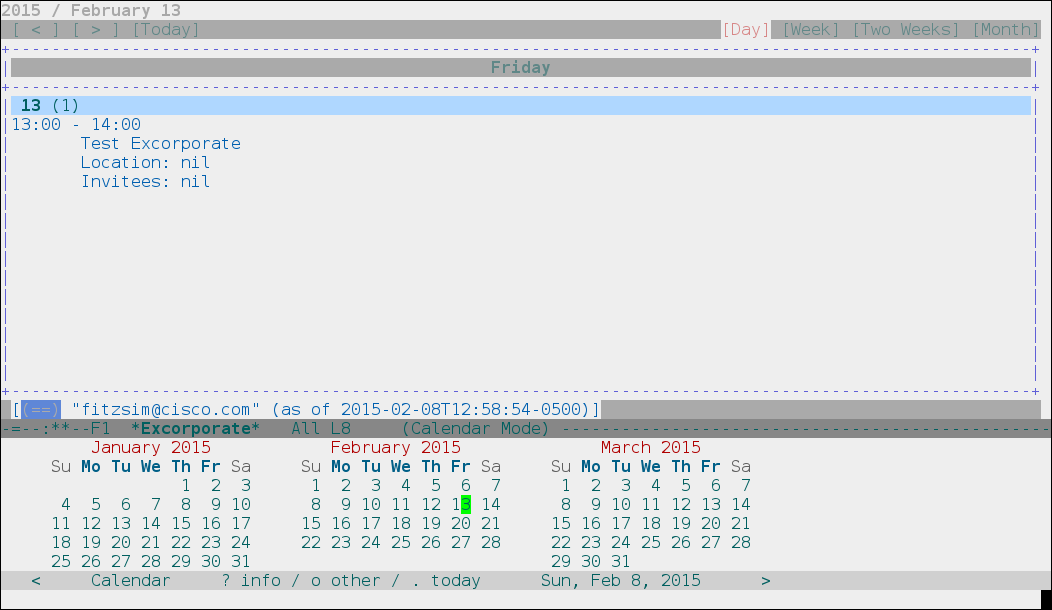 The result is a library called Excorporate that has proof-of-concept Calendar integration to show today's meetings. It's all written in Elisp, making it cross-platform. It's also cross-Emacs; I tested it on Emacs 24.1 through Emacs 24.4, on GNU/Linux and MS-Windows. It works on all Emacs versions that support packages.
The tricky parts were:
extending soap-client to support all the XML Schema (XSD) datatypes required by the EWS WSDL file,
asynchronous URL retrieval without blocking the Emacs main loop,
autodiscovery of Exchange server settings from an email address, and,
implementing NTLMv2 authentication in Elisp.
I'm trying to get it into GNU ELPA so that other modes can always count on its core APIs being available from a default Emacs installation. I haven't put it on GitHub yet, to keep it hidden from the ruthless efficiency of MELPA. I was impressed and appreciative when MELPA bundled slime-volleyball shortly after I released it. But I'd prefer to keep Excorporate in GNU ELPA only for now.
Anyway, I'm publishing this mode in the hope that it's useful to other Emacs-and-Exchange users.